Shopping Cart
Your Cart is Empty
Thank you for your business!
You should be receiving an order confirmation from Paypal shortly.
Exit Shopping Cart
Volunteering Consultant, Board Certified Psychiatrist, Founder
Meditation offers me a chance to quiet my mind, slow down and relax. Through meditation I can find access to answers with a mindset that is more expansive. When I have an expansive mind I open myself up to new possibilities instead of being narrowly focused on what I think is the only option or only answer which could limit my opportunities. When I am limiting myself then I have, no peace, no moving forward, no happy life; just staying in my "stuck-ness".
My Yoga training has led me on an expanded journey in meditation and transformational work. I earned my 500 hour certification with the Baptiste Yoga Institute and an additional 200 hour certification with the Baptiste affiliate, Urban Body Yoga of Fort Wayne Indiana. Meditation is a key component to the Baptiste Yoga practice, setting the stage for stepping up to a new edge. Baptiste Yoga Teachers use Meditation to shift our inner vision to a more wider vision of outside of ourselves. In expanding my Meditational practice for these trainings, I found an inner calm, focus on what is in front of me and vision for what I want to have happen in my life.
Working with Dr. Shivam Dubey to create "TheMindSync" program has given me access to being in the work at the same time as doing the work, giving me the fruits of my labor personally. I am very excited to share it with others. My hopes are that we can give everyone we come in contact with the tools to achieve Peace, be a catalyst for Love and be up to something bigger than they ever could imagine was possible.
Credentials: 500 hour Registered Teacher with Yoga Alliance, 500 hour Certified Baptiste Yoga Teacher, 200 hour Urban Body Vinyasa Teacher, ISSA Personal Trainer
President, MBA, BPT, CPC-A
Namaste!
Helping people for their illness and problems has been my passion since childhood. The profession of Physical therapy helped me achieve it. I learned a lot while treating clients with physical ailments and absorbed that the physical ailments and mental ailments are interrelated, irrespective of their cause. As a Physical therapist, I helped people in India for 9 years to deal with their physical health problems.
Regular Yoga Therapy and Meditation techniques helped me in my daily life. Besides, they proved to be excellent in treating my clients of their illness. Yoga magnifies physical therapy and is a supplement for people that enables them to learn about their pain more at the mental level. Together, they speed up the recovery; Reduce stress, Enhance breathing, Increase flexibility of joints, Better body circulation, Strengthen the body, improve muscle movements and function & improve focus of mind.
Working in the mental healthcare sector motivated me to work more and also do more for the people with mental health problems in the society.
TheMindSync Program is a blessing and has given us an opportunity to help people deal with daily stress and learn coping skills.
Credentials: - MBA (Health & Hospital Management) ,
BPT- Bachelor of Physical Therapy, CPC-A (Certified Medical Coder-AAPC)
Vice President, One on One Coach, Yoga Teacher, Black Belt
Are you a worrier? Congratulations! You're an expert at what I call mis-guided meditation. Now, you just need to update your toolbox and redirect focus into a positive mind set. TheMindSync is a platform I use to teach people in need who are ready to find a different way.
As a mom of five children, I quickly understood the value of daily self care through yoga and meditation. I believe my life's purpose is to share these tools to help others through very difficult times in their lives. My first decade of teaching was primarily to active seniors. This gave me the opportunity to translate unfamiliar concepts, making meditation simple and useful with gentle movement.
Practicing healing arts of the East makes me believe that the secret of a positive mindset is: it's all perfect. I have dedicated over 20 years to the practice and teaching of Tai Chi, Qi Gong, Yin Yoga, and hold a Black Belt in martial arts. I am the Wellness director of a nonprofit, and an activist and ally in uplifting all women. Try TheMindSync with me and transform your life with joy and ease.
Robin is a LMCH (Licensed Mental Health Counselor) with 15 years of experience providing therapy to clients with a variety of diagnoses and issues including addictions, anxiety, depression, and grief. She has experience in a variety of counseling theories and techniques but specializes in CBT. In the last 3 years, Robin has opened and grown her own private practice with a specialty in reproductive issues such as adoption, infertility, perinatal hospice and palliative care, infant loss, traumatic birth, and abortion trauma. As of beginning 2019, Robin Atkins was the only mental health practitioner specializing in perinatal hospice and palliative care in Northeast Indiana. In addition, Robin is an administrator for an online educational/networking forum with over 400 practitioners in the mental health field in Northeast Indiana. As a consultant for TheMindSync, Robin brings her therapeutic expertise and business knowledge to program development and public relations as an outside guide for quality control, ethical congruence, and evidenced-based practice. Robin is so very pleased to be part of a program that offers the next generations a chance to implement real life skills from an early age giving children a jump start on managing internal and external triggers and difficulties in a healthy and productive way. If you ask her, Robin would be happy to tell you how TheMindSync better prepares children to face trauma and difficulty resulting in less time, money, and energy spent in therapy.
"While therapy may be beneficial for some children beyond TheMindSync, those children will be far ahead of the curve when entering therapy if they have learned the skills TheMindSync teaches." - Robin Atkins, LMHC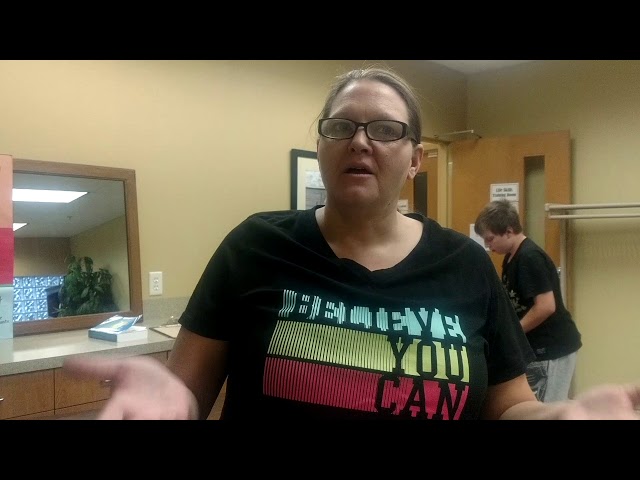 .....A Client's Testimony
/